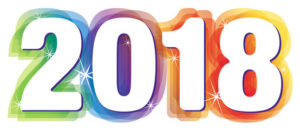 With the non-alignment of school district calendars coupled with a VERY early start for FBISD, the League Board needed to choose a meet start date that takes into account "survey" comments and school schedules. We still have some "fancy footwork" to do with our LCISD teams but we'll figure it out while working with them directly.
Meet #1: June 4
Meet #5: July 2.
MOCs on July 6 (Friday)
All Stars: TUES, JULY 10
Thanks to those that commented on the survey (prelim/final vs MOC) – results were overwhelmingly in favor of continued MOC and a tightly scheduled All Star Meet.
We KNOW there will be comments. Please know that ALL concerns have been taken into consideration. To catch some of you "new adds" up: LCISD gets out June 7 (directly affecting 3 teams and would push the ENTIRE league back a week) and FBISD gets out June 1 (most every other team except for an HISD team and Alief team or 2, and Stafford)…trust me, the research has been done this year. Some band and sport programs are starting their summer practices – JULY 23. YIKES! Looks like next year will be "more normal." We can THANK the "district of innovation" for the mess.
Comments – send them this way, but this is now a PUBLISHED SCHEDULE! Brilliant ideas for our 3 LCISD teams….send them this way FAST! Consider and share!
Here's to a GREAT 2018 y'all!
Your "Fearless" League Board 🙂