6:09 Update Sunday: Open Girls IM: Giselle Estrada (LO), Open Girls FLY: Kate Mussler (QV), Open Girls FR: Lia Rebollido (NT)

5:15 Update Sunday: Added 2 Open Girls Breaststroke Swimmers
4:13p Sunday – NOTE: Major change to 13-14 Boys FLY. Please note the change.

9-10 GIRLS UPDATE: Farah Childs, SW (FR, called up), Annie Clement, NW (BK, called up)
THERE WILL BE NO MORE CHANGES AFTER 7P TONIGHT.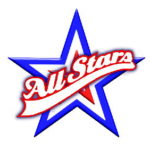 Congrats to all of our ALL STAR QUALIFIERS. For the complete list > 2017 ALL STARS SWIMMERS
This PYSCH SHEET (list of fastest to slowest participants) is comprised of the TOP QUALIFIERS and RELAYS from each division MOC meet plus the "next 11 fastest swimmers" for individuals and the "next 3 fastest relays."
There are 2 events with 17 swimmers due multiple ties within the event. We will swim 3 heats in these events.
See an issue? Contact the League at [email protected] immediately!