SHRSL 2018 Season Wrap Up Meeting Notice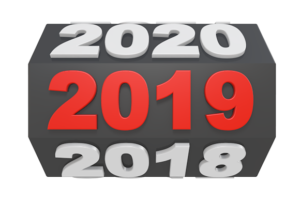 2018 Season Wrap Up Meeting & 2019 Info Presentation meeting will take place on Sunday, September 9, 2018 at the Meadows Community Center from 4:00-5:00pm. Please share this information with your 2018 and 2019 Boards, Team Reps and Coaches.
This is the meeting where 2018 is closed out and we start in on 2019. If your team is interested in adding an agenda item, please share with [email protected] (email managed by SHRSL Board Members Melanie Remy & Christine Molina) by September 7, 2018 at 5:00pm. This will allow for proper posting online as well as agenda preparation. This is a PRESENTATION MEETING – not a discussion meeting. We will share "post-meeting" notes with all in preps for 2019 Discussion Meeting (per bylaws).
All submissions will be shared "as real time as possible" here: 2019 PreSeason Suggestions
Please see note below  that was shared with the 2018  League Distribution list:
---
Sure hope everyone had a fabulous end to their summer and that your kiddos have a great first day of school.
END OF SEASON Wrap Up Meeting:  Meadows Community Center – September 9, 4:00-5:00p.
Please bring any bylaw questions, ideas, suggestions and/or constructive comments and a 2019 CALENDAR. 
NOTE: Purpose of this meeting: Presentation of ideas, bylaw changes, 2019 schedule suggestions….etc. Discussion happens in 2019.
PROCEDURE: Please email anything YOUR TEAM (not personal) wishes to have added to the agenda. A page on the website will be shared/updated with what is being shared – that way we can update/streamline discussion and avoid duplicates for transparency purposes. Discussion will follow in early 2019 after we've had a chance to share with you what's "on the table." We'll add EVERYTHING that comes in, so you can see (even the VEGETARIAN requests……)
This email is being sent to the 2018 Summer Distribution list. Please share with your inbound, 2019 boards accordingly! It's fine to send "remove me/add me" now!
Happy Hump Day! Thanks y'all…..be good!