HELLO ALL! Hope this post finds you healthy, happy & safe! Below is a breakdown of what was discussed at the meeting. We'll get the "next meeting" date out soon.
Please watch for more communication as teams are modifying POOL USE rules due to changes in mask mandates.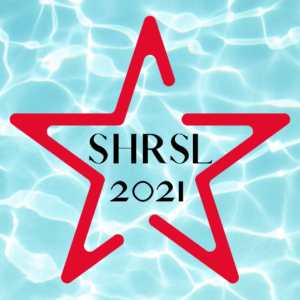 2021 Specifics (as we know now):
FIRST Day of PRACTICE | Per bylaws, no earlier than: April 26, 2021
DROP DEADLINE for Club/USA Swimmers: April 30, 2021
FIRST MEET: June 7, 2021
MEET of CHAMPS: July 5, 2021(Results due by Wed, July 7 at 12pm)

Swim the meet Friday or Saturday or Monday.
Swim the meet Tuesday but pay attention to weather
Email with any concerns.

ALL STARS: July 9, 2021
Full House at League Meeting (3/8/21) for the most part

TW – no one attended meeting/have not heard from TW.
AV: No team this year, as of 3/6/21. Interested in helping? Email 

[email protected]
Meets:
As of now, VIRTUAL within your own team.

Each team makes meets work within the confines of their home pool
Follow meet rules for entries at meets – more on this soon
Swim a meet format on Monday afternoon, great.
Swim meet events during normal practice time on Monday, great.
Swim meet Saturday – Tues.
Results due by Wednesday at noon.
More info on Team Manager, Meet Manager, Swimtopia

Communicate as things change (HOA rules, City/Count rules).
Once team sizes/strength are determined, possible head to head competition, virtually
Meet of Champs: Virtual, at this time
All Stars

Limited spectators at this time
Normal format (as of now)
Swimmers will be seated outside, regardless of facility
Awards
Need exact ribbon counts by Saturday, March 13 at 7p. Email to 

[email protected]

CHRISTINE: SP – ZERO ribbons.
Please pass this to your Awards folks ASAP
Background Checks
Financials
$15 per swimmer fee for 2021

Insurance
Awards
All Stars Facility Rentals

Invoice #1

Will be invoiced at 50% of 2019 numbers
Due Mid May

Invoice #2

Adjustment Invoice after Meet 1
Due within 7 days of receipt. We'll need to pay insurance bill!
Insurance:
Insurance is now mid-June to mid-June. Your insurance is good now to share with HOA's.
2020 Insurance > Attached
SHRSL Indemnity Forms – no change: https://shrsl.org/bylaws-forms/
Covid Form for registration and ANYONE on deck – attached.
Stroke Judge Clinics: Looking for hosts
If you were current in 2019, attend a 30 min clinic (short clinic)
If you were NOT current in 2019, must attend a long clinic
Maplewood would like to host 5/8/2021
2019 CLINIC attendance, attached.
TEAM UPDATES:
2 Teams are looking for head coaches. Have someone in mind?
A few teams are looking for assistant coaches. Have someone in mind?
Ashton Village Update: Due to lack of parental participation, AV will NOT have a team this year. If this is arrive to you as an AV Board member, please reach out if you have ideas on how we can help!
This contact list is a MOVING TARGET and Mel is managing the best she can. Follow up with REMOVALS and ADDS please.